A Salon Experience Worthy Of You!
A San Diego Award Winning Top Ten "Best Salon"
Quality services to fit any of your Hair and Nail needs. Our experienced staff will help you determine the best services for your needs and deliver the kind of quality and value you expect from a professional salon.
Our location and staff members will make your experience both comfortable and enjoyable. We promise you'll leave feeling refreshed and inspired!
Please note: Service prices and availability are subject to change without notice.
Pedicures
A-List Winner! "San Diego's Best Spa Pedicure"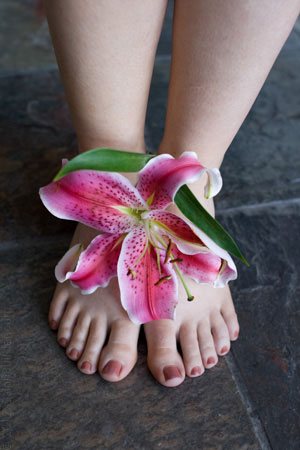 $55
A one hour and fifteen min pedicure treatment. Spa wash and cleanse, trim and detail your nails, complete exfoliating scrub and circulatory massage of the calves, ankles and feet.
Also includes a callus scrub~which removes dry cracked and damaged skin, followed by a steamed moisturizing mask wrap and a final buff, detail and polish of your choice. Flower or Artistic design is also included up request.
The Whole Che Bangs Pedicure is an All~Inclusive Service
$30
This 20 min service is a great lunch time up~keep for your already pedicured toes. Spa wash, trim, shape, detail and polish.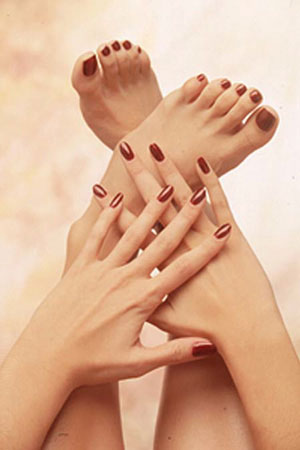 $42
A forty five min Spa service for the feet and ankles. Trim, shape and detail of the nails. An exfoliating massage, moisturizer and polish of your choice. A Callus scrub, flowers or artistic designs may be added at an additional cost.
Return to Top
Service Policy
We recommend booking your appointment in advance, please call (760)740-2264 to schedule.

Walk-ins are always welcome although may be subject to availability.
<!–– Google Analytics code 1 ––> <!–– Google Analytics code 2 ––>