A Salon Experience Worthy Of You!
A San Diego Award Winning Top Ten "Best Salon"
Quality services to fit any of your Hair and Nail needs. Our experienced staff will help you determine the best services for your needs and deliver the kind of quality and value you expect from a professional salon.
Our location and staff members will make your experience both comfortable and enjoyable. We promise you'll leave feeling refreshed and inspired!
Please note: Service prices and availability are subject to change without notice.
Nail Services "Winner Best Manicure, Pedi"
Exceptional services to invigorate and restore the health and beauty of your nails.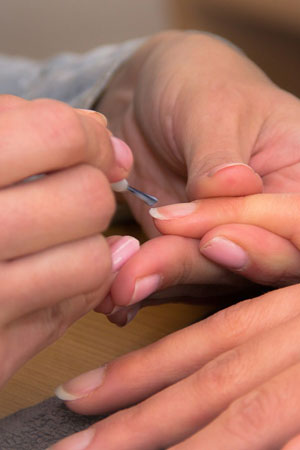 Traditional and Enhanced Manicure
$24 ~$32
Relax and enjoy a refreshing manicure service to give your fingernails a professional, clean and tidy look.
We will trim and shape your nails and apply a top-quality professional nail lacquer or polish in your choice of rich colors and glazes.
Try our Enhanced Manicure and experience a whole new level of delight. This includes an exfoliation, and a warm moisturizing wrap.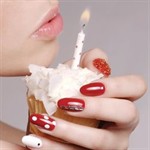 Shellac Manicure or Enhanced
$34 ~ $45
The Shellac Manicure is the new nail friendly solution for taking polish to the next level.. There is no sculpting or filing, just thin coats of polished applied to the nails and then cured under a UV light.. The polish is guaranteed to last a minimum of 2 weeks. With many colors to choose from and an artistic imaginations there is no end to the design possibilities.. Plus they are dry and ready to walk out the door instantly after application.
Full Set $45
Doubles $50
Fills $27
Doubles $37
Artificial nail services will provide you with strong artificial nails which are carefully and skillfully applied to ensure proper fit, alignment and a natural look.
Return to Top
Service Policy
We recommend booking your appointment in advance, please call (760)740-2264 to schedule.

Walk-ins are always welcome although may be subject to availability.
<!–– Google Analytics code 1 ––> <!–– Google Analytics code 2 ––>