A Salon Experience Worthy Of You!
A San Diego Award Winning Top Ten "Best Salon"
Quality services to fit any of your Hair and Nail needs. Our experienced staff will help you determine the best services for your needs and deliver the kind of quality and value you expect from a professional salon.
Our location and staff members will make your experience both comfortable and enjoyable. We promise you'll leave feeling refreshed and inspired!
Please note: Service prices and availability are subject to change without notice.
Special Occasion Services
Complete bridal party services and group treatments for special occasions.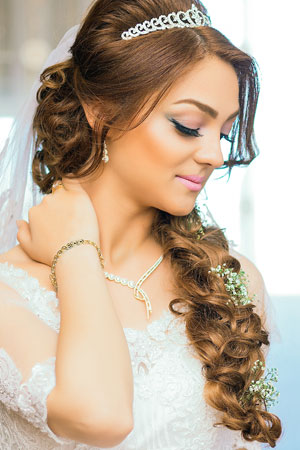 Consultation Only
Make it a day to remember with a truly professional bridal hair styling service. Our expert staff stays on top of the latest bridal styles to provide you with a plethora of amazing options to match your wedding style. From classic to contemporary, formal to casual, we can create a wonderfully polished look for your blessed event.
Return to Top
Service Policy
We recommend booking your appointment in advance, please call (760)740-2264 to schedule.

Walk-ins are always welcome although may be subject to availability.